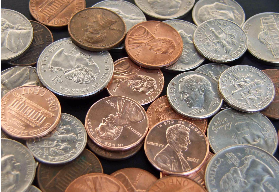 Pain Management & Massage Therapy
It's important to make time to take care of yourself so you can take care of others. ~ Synde
Here are a few of the "ME Day" things we offer to DEstress & DEtox for enhancing wellness and fat loss
ME Bodyworks
Michael Ezell Mike Ezell www.MEBodyworks.com
Specializing in Neuromuscular and Trigger Point Therapy
Sports Massage Deep Tissue Massage
Here?s a few of the ?ME
Day? things we offer to
DEstress & DEtox for
enhancing wellness and
Here?s a few of the ?ME
Day? things we offer to
DEstress & DEtox for
enhancing wellness and
Personal and PRIVATE Training
We will teach you how to work out so that you learn proper form to prevent injury and explain what to do and why. This will help you to gain the confidence to continue your fitness journey. Complimentary Body composition included with package of $60 for four (4) 30 minute sessions.
All sessions are by appointment only.
Did you realize that 70% of our population is in debt?
Here?s a few of the ?ME
Day? things we offer to
DEstress & DEtox for
enhancing wellness and
Did you realize that 70% of our population are in debt?
Debt creates stress! Stress is harmful to you and anyone around you, do you agree? If you want to change your situation, we have options with little to no cost. Let's discuss your goals. You may want Dave Ramsey's Financial Peace University which is an extensive 9 week course or something more simple like the DebtBuster program. Our goal is for you to be healthy financially so you can do, give, and live where you choose.
Let's do it! NOW!
Real Estate Specialists of Louisiana is about our CLIENTS and servicing them with care! Our goal is to make buying, selling, and/or leasing real estate as simple as possible...because they have other things to do!
My goal as a Certified Health Coach & Lifestyle Consultant is to effectively communicate the health benefits of fitness, disease prevention, diet and nutrition, behavior modification, stress management, and overall wellness for the benefit of the mind & body.
I work to motivate and develop behavior modification strategies to enhance compliance with the fitness and wellness goals of my clients. I explain the benefits & importance of health and fitness from proper nutrition & weight management for disease prevention, importance of preventing cardiovascular disease, understanding cancer risk management, health risks of tobacco use, and stress management.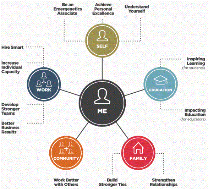 Infrared Sauna

- Infrared Sauna helps with Detoxification, Relaxation, Weight Loss, Pain Relief, Blood Pressure, Circulation, Skin Purification, Wound Healing, and Cell Health

Whole Body Vibration

(WBV)- Increases flexibility, range of motion, and mobility (decreases muscle tightness); Improves balance & coordination; Provides benefits of both anaerobic and aerobic exercise; Increases physical strength, dexterity, & endurance; Reduces arthritic pain, joint & ligament stress; Improves pelvic floor function (this can help to reduce bladder problems or incontinence) PLUS MORE

Ionic Foot Detox

-

to Reduce Everyday Toxins in our bodies

Hot Tub-Relaxation -

improves sleep, circulation, decreases muscle & joint pain

Salt Water Pool

-

exercise & relaxation
Pay by the use or ask for package price.
Emergenetics is the merging of two ideas--our behavior emerging from our life experiences and our genetic traits.
The Emergenetics Profile is designed from a psychometric foundation to give each of us an in-depth knowledge of our unique make-up, and provides an understanding of the person that we are. The Emergenetics Profile helps in your organization, in education, in your professional development, and in your families.
As a Certified Emergenetics Associate, I am ready to help you!

Dr. Sears Wellness Institute 2018
National Association for Fitness Certification

October 2015